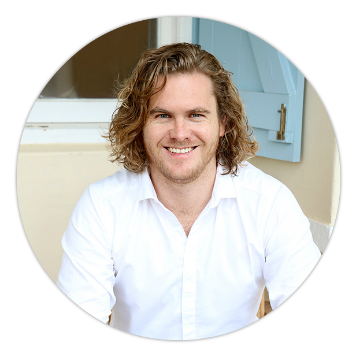 Hi, I'm Nick. 
I conceptualise, write and produce engaging online copy for B2B Tech companies AND write colourful stories for magazines.
When I'm not writing for clients, you can find me blogging at WriteWorldwide: A platform that helps new and established writers succeed at freelance writing.
I'm a marketing graduate who quit his job at a startup, to travel the world. This was the starting point toward building a life on my terms.
What followed was a 15-month backpacking adventure, a blog launch, part-time work on a winery, experimentation with business ideas and the launch of my freelance writing business.
I managed to earn my first $,1000 within two months by following a strategy by the professional blogger Bamidele Onibalusi of Writers In Charge.
I avoided content mills, landed high-paying gigs and built a freelance writing business that comfortably rakes in $2,500+/month, all within a year.
While I am a versatile writer – having written about everything from garage doors to language learning – I'm happiest when I'm producing online copy for B2B tech companies AND writing feature articles for magazines.
My feature writing currently involves writing 3000-word cover stories that are read by thousands of readers all over the world. 
My content for B2B tech companies includes writing long-form blog posts, engaging website copy and lead magnets.
Regardless, I believe in providing quality content, over communicating and building relationships with my clients from the start. It's not just about writing, I take time to understand your business and target audience.
The positive testimonials from clients such as FreshBooks, ZipSchedules, Small Business Today and Focus Media Group, to name but a few happy clients, are proof of that. 
Beyond my writing business, I'm also the co-founder WriteWorldwide. There I – and three other writers – help aspiring and established writers write well, earn more and live the life they've always wanted.
I'm a firm believer in sharing success with others who need guidance. Too often we achieve great things and keep those things to ourselves. And for what? So we can wallow in our own achievements? Sharing what you know is where success is built. This is where true value lies.
Speaking of value…
If you're looking for someone to help you with your B2B content and want to see what value I can provide your business, visit my services page (button below).
If you like what you see and are interested in working with me, reach out to me via the contact form or schedule a no-strings-attached call so we can have a conversation and see if we're a fit for one another.
If (for whatever reason) we're not a fit, then so be it. But at least, you'll come out of that call with some ideas to help you grow your business (yes, we will chat about your business and ideas to grow it).
Alternatively, if you're a writer looking to build your writing business or land better clients, head on over to WriteWorldwide. There you'll find a ton of valuable content, templates and guides to help you start and grow a thriving writing business.